Update from Administrator – June 2, 2020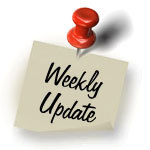 I know that it has been a while since my last update from the Oxford, my apologies. The past 3 weeks have been particularly hard on our staff. The COVID-19 virus has sent, thus far, 33 of our people home sick, including most of our managers. But I am in absolute awe of the dedication and overwhelming love that I have witnessed on a daily basis from our staff for the people/family to which we provide care. Our team has given their all, working long hours and weeks on end without a day off to insure that everyone's needs were being met. I could not be prouder nor feel more blessed to have the privilege to work along side of them. For those who have a disparaging thought about The Oxford and the women and men who labor here every day, I say to you; "No greater love has a man, but that he would lay his life down for his brother." Every day this team shows up to work knowing they could be the next to fall to the virus or take it home to their family. And yet, every day they come. They are my HEROES.
It has not been easy on those whom we care for either. To date we have seen 46 of our residents have tested positive and become ill with COVID-19. They have had to endure moving to our isolation unit where they were cared for staff who looked more like astronauts than the familiar nurses and C.N.A.s. They had to endure their routines being disrupted and many times struggled to make sense of it all. We spent a lot of time talking with them and answering their questions, hoping to lessen their stress. I am pleased to say that nearly half who have contracted the virus have resolved and are back to their old self. We believe that those who are still wrestling with their illness are on their way to recovery as well and we still remain successful in protecting half of our building from exposure
However, it has not all been success stories. We have lost 4 of our family and our hearts go out to their loved ones. Currently we have two in the ICU. We check on them daily, but at this moment we can only be hopeful.
Athena has worked very hard to make sure that we have all of the PPE we need. They have spent well over a million dollars in the past 4 weeks just on PPE. It is not uncommon to see someone from the regional or corporate team pull up to our front door with boxes of masks, gowns, shields, disinfectant, hand sanitizer and the list goes on. You know you are not alone when someone stops in on the weekend and says, "How can I help?".
Larry Santilli is the owner of Athena Health Care. I have been so impressed as he has a call nearly every day with all of his buildings just to make sure that we have what we need for our residents and staff. If there is anything that we are lacking, he finds a way to get it in our hands. He has never left us wanting in our battle with COVID-19.
I hope you are all well and please feel free to reach out with any of your questions.